Strengthening and maximising the impact of senior leadership teams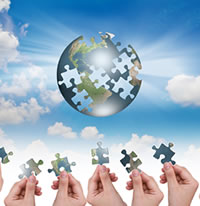 "The best teamwork comes from men who are working independently towards one goal in unison", James Cash Penny
This training is designed to be delivered in-house for a full senior leadership team over 2x half day sessions. This is an ideal opportunity for senior leaders to train together and consider what it means to operate effectively as a school team. Activities are designed to stimulate discussion and reflection, particularly around emotional intelligence and leadership skills, helping to fortify relationships and intensify the leadership dimension.
Possible modules
OUTCOMES
REVIEWS
DELIVERY
Exploration of the characteristics and features of effective senior leadership teams
Self reflection, 'self in team', outward facing leadership
Behaviour traits and leadership styles
Management v leadership
Ofsted leadership and management
Strategy and prioritisation of actions
Emotional intelligence, facilitating change, working effectively with others
Holding difficult conversations
Design sessions to meet the needs of your team and school.
Participants will have a greater sense of leadership and how their role fits with that of others in order to create a high functioning team. Thinking is sharpened and leadership more focused, leading to greater impact. Sense of team is strengthened and senior leaders have a greater understanding of how each other operates, creating fusion of action.
"Vicky created a safe environment to discuss some challenging issues openly and in a reflective manner. The content flowed and was supportive of the role/issues that come at this level of management." "Lots of research, ideas, information giving food for thought and challenging current practice - backed up with practical resources." "The whole course was outstanding."

This training can be delivered in house for your whole senior leadership team or we can arrange an off-site venue for an additional cost.

This training is designed to be two or three half days with a few weeks between each session.

Each half day session is £500. If outside of West Yorkshire an additional 40p per mile is charged plus overnight accommodation where applicable