Experience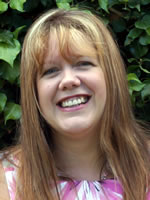 I have had the good fortune to undertake diverse roles over the last fifteen years which has culminated in being able to work as an independent consultant and trainer, a job I love. Every day I learn something new and every day I have the opportunity to help others. Working in education is exciting -never boring and never quiet!
My career has taken some unusual turns and I have worked with some fantastic colleagues. Each job has deepened and broadened my knowledge of education. I love challenge and love learning, particularly academic study (which accounts for the many man hours I devote to the study of education and leadership development, and the library of books I possess).
My freelance role often involves me working at a leadership level, e.g. supporting headteachers with performance management; working with phase leaders to develop leadership capacity and increase impact; supporting leaders to develop and implement whole school solutions to challenging issues, such as closing the gap for disadvantaged pupils; delivering projects on themes such as metacognition and growth mindsets. In addition, it also finds me working at a more classroom operational level, particularly on aspects of reading and writing. Looking at both sides of the coin keeps my feet firmly rooted in reality and ensures that school reviews and book scrutinies see developments from a number of perspectives.
One of my strengths is having both primary and secondary experience, which has shaped my views on teaching and learning and resulted in a deep fascination of how we support children to become successful life long learners who love challenge, respond to feedback, are resilient and take ownership of their learning.
I continue to gain enormously from every colleague I work with, every organisation I have the good fortune to be involved with and the continued professional development I undertake. Working independently over the last four years, I have provided training for over 100 schools and thousands of colleagues across the Yorkshire region. Every event is a privilege to deliver and working in schools keeps me committed to designing and delivering solutions that work for busy teachers and leaders.