Pupil premium : professional development resource package
Maximising the impact of pupil premium: CPD materials for school leaders and teachers
Closing the gap for disadvantaged pupils is high on everyone's agenda. However, with the additional funding schools receive via pupil premium and the increased accountability in the revised Ofsted framework and subsidiary guidance for inspectors, training for leaders and teachers can not be ignored.
Leaders : The package includes a powerpoints and handouts that can be edited and adapted by leaders to create programme of CPD that is tailored to the needs of the school. A range of activities are included to support leaders in making training sessions interactive and engaging.
There is a special leadership section which is designed to ensure that leaders are well informed and supported to create a strategic approach to raising the achievement of disadvantaged pupils.
Teachers : In addition, you can ensure all your staff have access to supporting progressional development materials designed to increase teachers depth and breadth of knowledge. The package includes sections specifically designed for Early Years, Key Stage 1 and Key Stage 2 practitioners. The materials are designed to help colleagues understand the key issues and apply practical strategies to raising attainment and increasing the rates of progress for disadvantaged pupils.

Designed primarily for primary schools, other organisations would also find the materials useful.
Featured
Great resources which we will be able to use for staff training, etc
Coverage includes:
Summaries of key national documents and links to publications
Advice and guidance for leaders
Tools designed to support the person leading on effective use of the pupil premium
Resources to support the implementation of whole school actions
Training materials designed for school leaders for use with colleagues in school
Information for teachers on the key barriers for learning and practical advice as to how these can be addressed in the classroom
Reference to national and international research
Menu driven system
Cost & purchase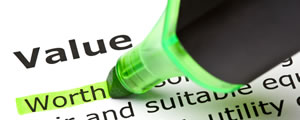 ---
Other Resources
Updates coming soon