Effective marking and feedback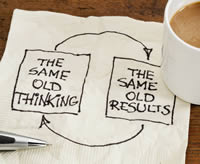 "Thinking is the hardest work there is, which is probably the reason why so few engage in it", Henry T Ford
Effective marking and feedback is proven to have impact on pupil attainment and progress. Despite developments over the last 10 years, it remains one of the most cited areas for improvement in Ofsted reports. Marking for impact requires teachers to have extensive knowledge and understanding of the techniques plus a high degree of professional application. Schools that invest in developing a higher level of expertise, unpicking the links between feedback and progress, reap high rewards. This is not a sticking plaster approach, but precise surgery to get to the heart of the matter and help schools to make inroads into maximising the impact of marking and feedback.
Possible modules
OUTCOMES
REVIEWS
DELIVERY
Working with senior leaders to audit marking and feedback; identifying strengths, pinpointing good practice examples to share, recognising missed opportunities and areas for development.
Working with senior leadership team to unpick key areas for development. Some schools may wish to focus on increasing pupil ownership and improving their ability to respond feedback, whilst others may need to concentrate on the quality of teacher marking. Consideration of the 'marking and feedback ethos' for the school and how this relates to the marking policy and training needs ensuring long term sustainable impact.
Staff meetings focusing on the aspects identified by senior leaders, such as : managing feedback in the classroom, increasing pupil ownership of feedback, creating more active respondents, developing peer assessment, expanding self-assessment strategies, increasing the quality of marking, using time wisely to impact on progress, etc.
Participants will have a deeper understanding of how marking and feedback can be utilised to increase rates of progress and support learning effectively. Teachers will be equipped with a range of strategies and resources they can use on a daily basis. Pupils will be more responsive to marking and feedback, understanding its importance and how to utilise it in their learning.
"Very interesting / practical and WILL make a difference!" "Fantastic!" "Surpassed expectations." "Best course I have done in years!" "Lots of ideas to take into the classroom" "Wealth of practical ideas."

Staff meetings can be twilights or form part of training days. Ideally, sessions need to be spread out with the opportunity for teachers and teaching assistants to try out new ideas between sessions.

A wide range of resources are provided to support school development of marking and feedback.