Design your own training
Training events can be created to meet your school needs. Training can be provided for individuals, groups or the whole school. In addition, training programmes can be created for groups of colleagues working in different schools, e.g. middle leader training. Training can be a single session or multiple sessions with gap tasks between. Training can be a mixture of sessions, e.g. whole school sessions followed by phase specific training sessions. Training can be a mixture of self-paced online activities and zoom sessions. Please note that currently only remote training is offered, e.g. via zoom, online learning platform, email.
Training events can be designed for:
Senior leadership teams, assistant headteachers, middle leaders, teachers, teaching assistants and governors
Training courses are designed to meet your individual school needs, but why not start by customising one of the following programmes:
Senior Leadership Teams : Strengthening and maximising impact
This is an ideal opportunity for senior leadership teams to train together and consider what it means to operate effectively as a school team. Activities are designed to stimulate discussion and reflection, particularly around emotional intelligence and leadership skills, helping to fortify relationships and intensify the leadership dimension.


Strategic Mindset :
for senior leadership teams


This course introduces a range of strategic thinking tools and supports leaders in using 'system 2' thinking to create a strategic approach to school improvement.
Training can be for the whole senior leadership team in school or designed for groups of senior leaders across a range of schools.


Assistant Headteachers: Maximising Impact - new or experienced

Schools need highly effective Assistant Headteachers. Creating outstanding distributed leadership is not easy, so why not consider outsourcing aspects of professional development to ensure AHTs are well equipped to respond to the challenges of being part of the senior leadership team.
Pupil premium : Raising attainment of disadvantaged pupils
In school delivery of this course can be for senior leadership teams or whole school training. It explores an extensive range of research and seeks to give a wealth of practical ideas of how this can be utilised to maximise the progress of disadvantaged pupils. This course looks in-depth at barriers to learning and how to support pupils.
Reading comprehension & whole school reading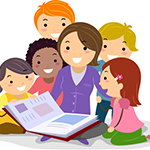 School leaders can select from a range of training options so that development is bespoke to the needs of the school. Training might be for leaders who wish to focus on 'reading throughout the school'. Popular options are also 'maximising the impact of whole class reading' and 'explicit teaching of reading comprehension skills' for class teachers and TAs. Phase training can also be delivered to consider how different strategies for developing reading combine together to make a comprehensive pupil experience.



Developing metacognition
This training introduces colleagues to the theory of metacognition and develops an understanding of how it can be harnessed in the classroom. We all want to create highly successful learners. When we analyse why some pupils are more successful than others we can clearly see that metacognition plays a vital part in the learning process.


Extensive electronic resources aid schools in implementing ideas and embedding metacognition into the fabric of the school.
Progression in writing / writing developments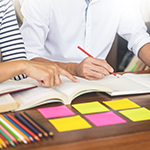 Do all teachers have a firm grasp of the standards to be achieved? At a very practical level, do they understand progression in each genre of writing so they can ensure writing becomes increasingly sophisticated? Teaching writing and understanding progression from EYFS to Year 6 is challenging.
Training can also be delivered on 'the writing processes' and ensuring teachers are aware of what the research tells us contributes to pupils achieving progress in writing. Planning effective writing lessons can be daunting, even for experienced teachers.
Curriculum Development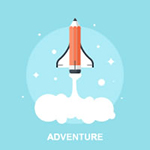 There are different levels that curriculum development training and support can be provided:
At leadership level - facilitated training sessions that are designed to support leaders in setting out the intent, shaping the whole school approach to curriculum, monitoring and ensuring the curriculum has impact.
Subject leader level - considering how to improve the quality of the curriculum for a specific subject.
Phase level - considering the curriculum as a whole and the impact it has on pupils at each stage of their school life.

Middle leadership mix and match modules
Do your middle leaders see themselves as leaders? Are they equipped to evaluate their subject and action plan effectively? Do they make the most of the resources available? Do they work well with others to ensure their plans come to fruition? Are they confident in using data? Do they see the value of leadership as well as management? Mix and match modules to suit your staff.


Effective marking and feedback


Effective marking and feedback is proven to have impact on pupil progress and attainment. Despite developments over the last 10 years, it remains one of the most cited areas for improvement in Ofsted reports. This is not a sticking plaster approach but precise surgery to get at the heart of the matter and help schools to make inroads into maximising the impact of marking and feedback in its widest sense.


Developing oracy and questioning
Oracy is vital for academic and life-long success. Training days and twilights can focus on how teachers can build and utilise oracy in the classroom.
Training on questioning can also be delivered for teachers and/or TAs. What are your favourite questions? What techniques do you use to elicit pupil learning? How do you use the power of questions to probe understanding, unpick misconceptions, and move learning forward?

Growth Mindsets

We need learners to be independent, love challenge, respond to feedback, be resilient and take ownership of their learning. We want them to understand how effort is linked to improvement. This is a practical approach to harnessing the power of growth mindset research. Unlock pupil potential and dramatically raise rates of progress across all year groups.
Training feedback
"Informative, useful, insightful and clear."

"Delivered superbly, good content, exactly what we needed, clear instructions."

"Absolutely fascinating and very, very informative day. Well presented, great pace with blasts of information and solid opportunities to discuss."

"Fantastic - thanks Vicky - loved it! Best course I have done for years!"

"Time to think, investigate, talk and challenge ourselves."

"Vicky created a safe environment to discuss some challenging issues openly and in a reflective manner. The content flowed and was supportive of the role/issues that come at this level of management."

"A well thought out set of concepts to get us thinking. A great opportunity to spend some time reflecting on our practice. I've learnt a lot today! I feel empowered and motivated to do more, more effectively and armed with 'tools' to make me a better teacher."

"Excellent. Thank you for this valuable training."

"Data workshop was very useful. I actually feel like I understand data and am looking forward to using it to help me plan for the future."

"Interesting to look at how trends can be followed and ways to use data to make decisions and influence what goes on for individual sets of pupils."

"Got me really thinking about extending my questioning technique, a great mix of participation and ideas."

"It was enjoyable and fun but thought provoking. I will try out these strategies"

"Challenged me to think at a higher level."

"Very interesting / practical and WILL make a difference!"

"A wealth of ideas and starting points presented and debated. Thank you."