Effective leadership of SEN : professional development package for primary schools
Designed for SENCOs & intervention managers
A hardcopy training file plus a CD of electronic materials, easily accessible via a menu driven system. The majority of files are Microsoft Office based, enabling users to edit and customise documents to meet the needs of the school. The resource includes word files, spreadsheets and powerpoints.
This resource aims to fulfill three key needs:
Provide resources, templates and tools that will make life easier for the busy SENCO
Access to materials designed to increase the breath and depth of knowledge for SENCOs
Materials designed to help SENCOs maximise their impact from a leadership perspective

Designed primarily for primary schools, other organisations would also find the materials useful.
Featured
Great resources which we will be able to use for staff training, etc
Coverage includes:
Advice and guidance re key issues for SENCOs.
Resources to support the implementation of whole school actions.
Training materials for use with colleagues in school.
Effective interventions : summary documents, flow diagrams to support selection of pupils, checklists, training materials on effective interventions, & good practice guidance, etc.
Impact of teaching assistants : materials to support with training teaching assistants, materials that can be used in staff meetings focusing on supporting teachers with the effective use of adults in the classroom, leadership materials relevant to the deployment of TAs, etc.
School self-evaluation : Observation forms for effective use of adults in the classroom, observation forms for small group interventions and one to one tuition, learning walk capture forms, questionnaires and pupil voice interviews.
Data : Advice and guidance in using data, including useful pro formas and national data summary information for comparison.
Reference to national and international research
Menu driven system
Cost & purchase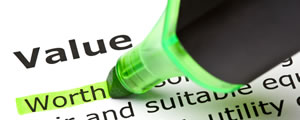 ---
Other Resources
Updates coming soon